Technology Opportunities
Driving Progress Through Ingenuity
Canadian Natural is a leading R&D investor in the Canadian crude oil and natural gas sector, and industry investment in technologies and research has increased more than 10 times in the last 20 years, reducing environmental footprint and costs. Canadian ingenuity and industry collaboration will ensure the industry remains sustainable, competitive and productive for years to come.
We are proud to be members/supporters of important collaborative organizations that are helping advance new technologies across the industry. These include: Canada's Oil Sands Innovation Alliance (COSIA), the Clean Resource Innovation Network (CRIN), Petroleum Technology Alliance Canada (PTAC), and Natural Sciences and Engineering Research Council of Canada (NSERC).
To strengthen our collaborations, we reach out regularly to exchange ideas with industry organizations and peers, as well as academia and government partners, discussing potential advancements that could benefit both the industry and our Company. As part of continuous improvement and our ongoing search for new technologies, we seek to broaden the organizations and innovators that we work together with by sharing information on our priority areas and opportunities (see below).
If you have a technology that supports any of the technology opportunities listed please visit our technology portal to provide more details.
Water Opportunities
Canadian Natural and our industry peers work to be global leaders in water management, striving to achieve a balance between reduced water use and increased recycling rates, and potential impacts on water quality and GHG emissions.
We focus on exploring water management initiatives and opportunities that address the following key priorities:
Treatment of oil sands mining process-affected water with minimal energy requirements, while also maintaining protection of the environment and public health; and
Reduced water use intensity for in situ operations, while decreasing GHG emissions and waste water disposal. Water treatment innovations focus on chemical, physical and mechanical treatments and preference is given to those that are economic and have low GHG emissions impact.
Land Opportunities
As part of our commitment to responsible operations, we work to reduce and manage the impact of oil and gas operations on the land, developing every project with a vision and plan to reclaim all work sites to a healthy ecosystem. As of 2022, Canadian Natural has planted more than 8.6 million trees across our operations.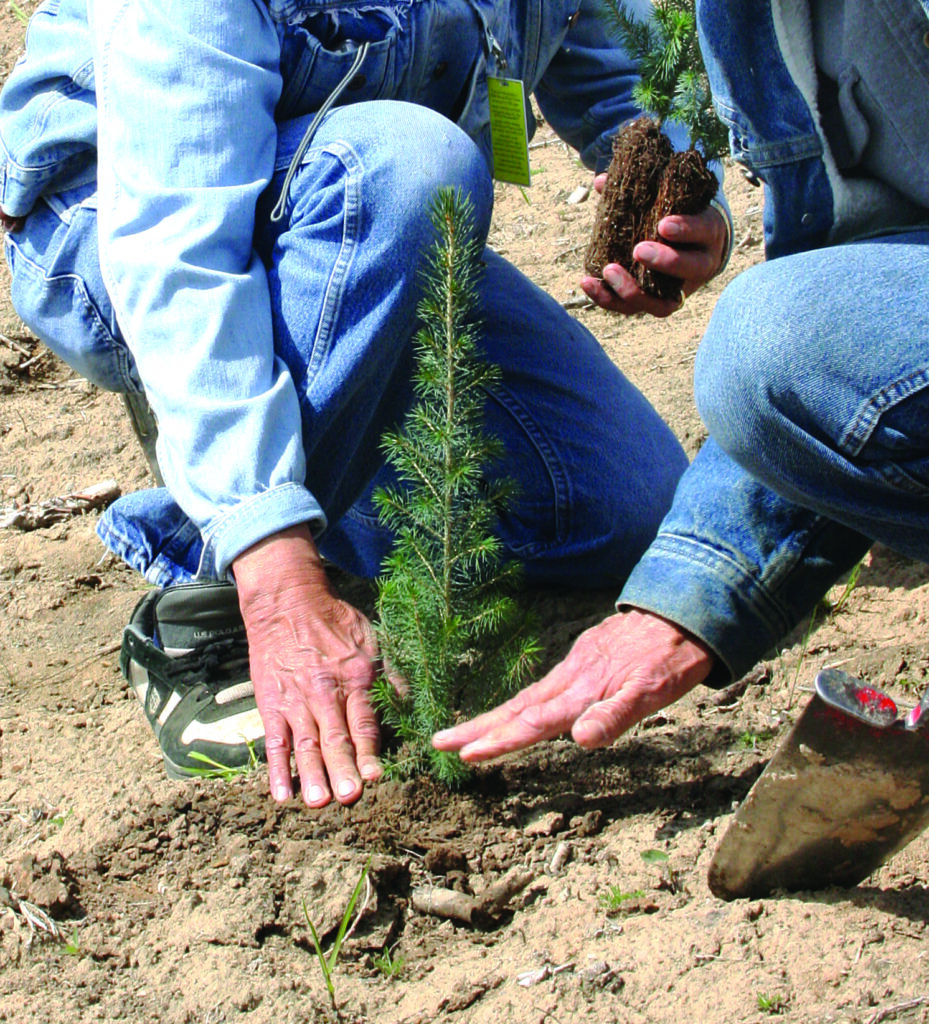 We look to collaborate with organizations that also focus on accelerating the pace of reclamation, reducing operating footprint and conserving biodiversity in ways that limit the effects of operational activities on plant and wildlife populations. Collaborations across the industry allow operators like Canadian Natural to develop and share best practices and learnings, as we leverage technologies to continue our leading performance in this area.
Carbon Capture, Utilization and Storage (CCUS) Opportunities
Canadian Natural is leading the oil and natural gas industry in carbon capture, utilization and storage (CCUS) initiatives. Our projects make Canadian Natural the largest industry owner of CCUS capacity in Canada. We are committed to ongoing investment in carbon capture initiatives and continuously enhancing development and performance of these technologies.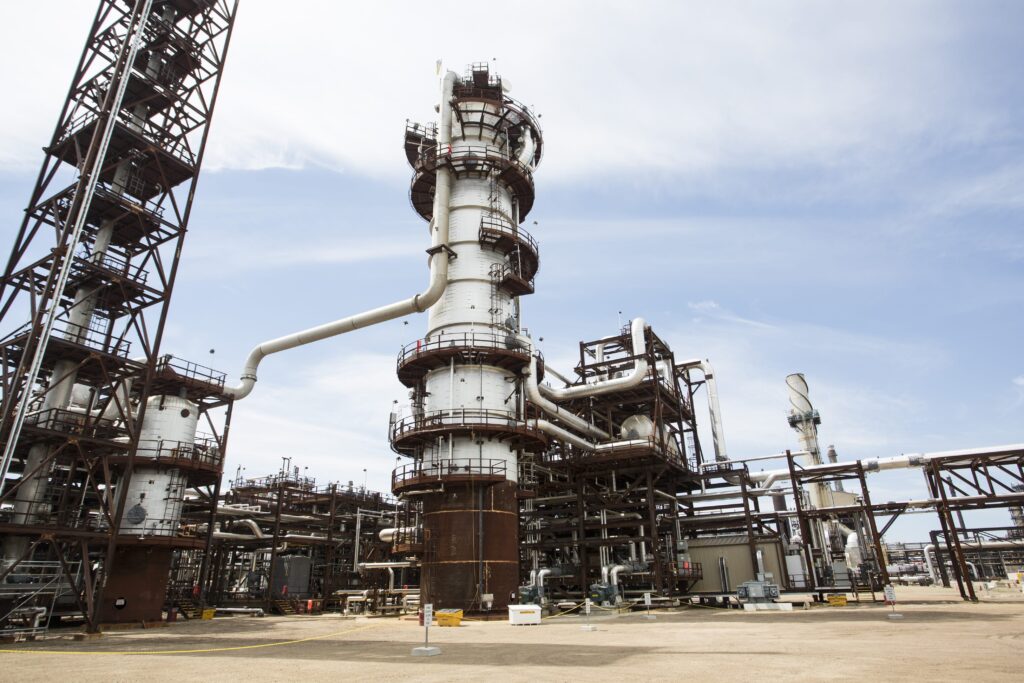 As a method of significantly reducing carbon dioxide emissions to the atmosphere, we look to work with organizations on CCUS technologies and innovations focused on:
removing CO2 from flue gas;
converting the CO2 into a useable product or utilizing the CO2 in another way; and
permanent storage options and/or opportunities.
Methane Emission Reduction Opportunities
Reducing methane emissions is a priority for Canadian Natural. Our methane reduction strategy includes a pneumatic retrofit program, a Fugitive Emissions Management and Control Program to improve emissions detection with the use of enhanced technology, and in our primary heavy oil operations, we conserve solution gas.
Our focus on operational practices and innovative technologies led to methane emissions reductions in our North America Exploration and Production division of 50% from 2016-2022.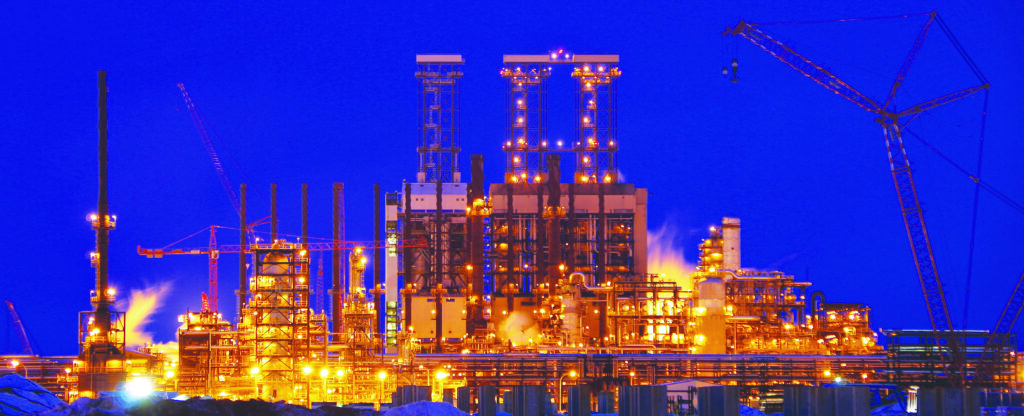 Continuous improvement in the consistency and accuracy of measurement techniques, as well as additional methods to reduce methane venting, will allow us to fine tune our strategies and drive further emission reductions.
Methane Leak Detection and Repair (LDAR)
We work actively to engage with businesses and organizations to expand solutions and technology proposals for methane Leak Detection and Repair (LDAR), and innovations that improve current methane detection technologies.
Methane Venting
For almost two decades, Canadian Natural has been investing in natural gas conservation projects to reduce venting in our heavy oil operations. Possible solutions to further reduce methane venting include, but are not limited to:
combustion of methane waste gases to CO2;
converting natural gas or methane to power or a useable product;
reducing pneumatic venting; and
reducing tank venting.
Opportunities to Create Valuable Co-Products
Canadian Natural is committed to exploring a wide variety of opportunities that leverage byproducts from our operations to create high value products made by, or produced in partnership with Alberta's oil sands industry.
Natural Gas Decarbonization Opportunities
Bitumen produced from Alberta's oil sands is used primarily for making combustion products, especially fuels such as gasoline, diesel and heating oil. To further reduce emissions, we are looking at solutions that convert our natural gas to valuable co-products, which in turn reduces CO2 emissions. These include natural gas decarbonization initiatives, which convert methane into a hydrogen rich fuel and a carbon rich byproduct.
Waste to Products Opportunities
We continuously seek out technological solutions that help convert some of the waste byproducts of our diverse operations into valuable products. This reduces our environmental footprint, encourages recycling of waste products and creates economic value. Some of these byproducts include petroleum coke, tailings, sand, methane, produced water, sulphur, CO2, low grade heat, etc.
Bitumen Viscosity Modification Opportunities
Bitumen and heavy oil produced through various processes such as mining, thermal, and enhanced oil recovery typically requires the use of diluent (condensates) to reduce the viscosity of the produced oil for transport to market through pipelines.
In general, upgrading improves the value of the bitumen/heavy oil but is both capital and operating cost intensive. Reducing the use of diluent could translate into significant energy and cost savings, potentially generating lower carbon emissions on a lifecycle basis.
Canadian Natural is open to technological solutions that reduce the viscosity of bitumen and/or modify subsurface heavy oil such as advancements of initiatives that:
have a low cost and/or capital intensity (i.e. cost per flowing barrel);
substantially reduce or eliminate the need for diluent; and
increase the inherent value of bitumen.
Proactive Asset Integrity Management
Asset Integrity involves the methodical execution of tasks, such as inspections and tests, necessary to ensure that equipment will be fit for safe service throughout its lifecycle.
Canadian Natural has teams of highly experienced individuals with technical expertise in pipeline integrity management. These teams drive a consistent approach to problem solving, aligning solutions with industry best practices, and continually identifying new ways to detect and reduce the potential of pipeline incidents.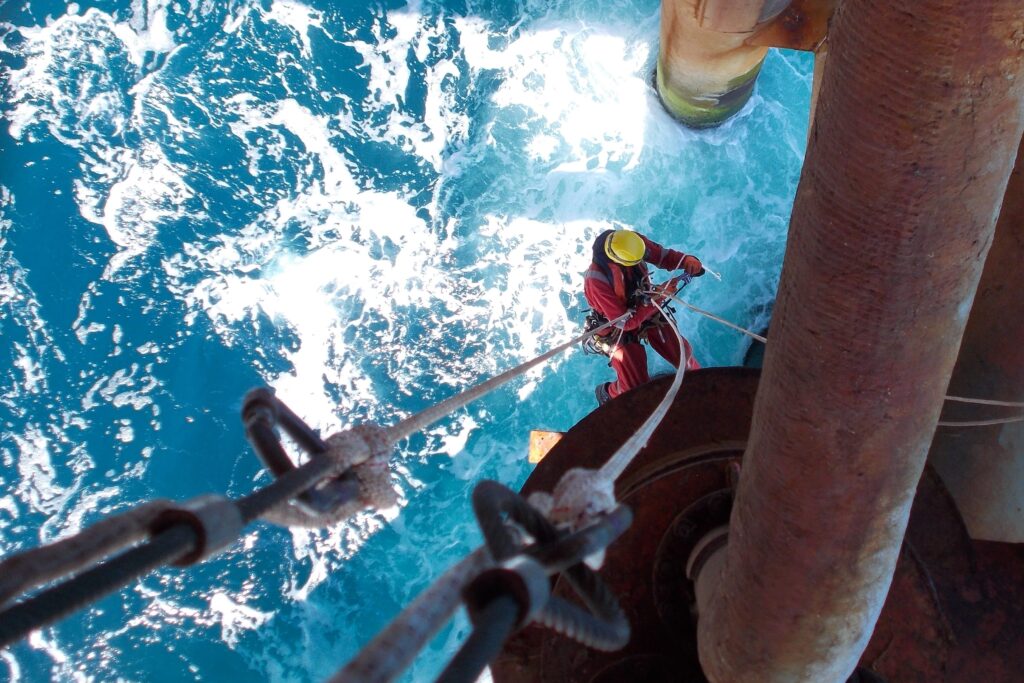 Solutions and technology proposals focus on:
corrosion detection under insulation;
corrosion and erosion detection while pipeline or tank is running live with no risk to operations;
multiphase leak detection technologies; and
inline inspection technologies (mainly in high temperature applications).
Sensor Development
Sensor technologies are used in many areas of our operations to gain valuable data that helps us analyze and predict different scenarios, and reduce the environmental footprint (e.g. soft sensors to measure and improve steam quality, which in turn reduces GHGs).
To execute our digital strategy, we are aiming to expand the use of low cost sensors that are effective in remote locations (with limited or no cell service), in wide temperature ranges, pressure conditions and rugged environments.
For in situ water, we use soft sensors for the measurement of:
water cut;
online water chemistry (including calcium, magnesium, silica, iron etc.);
lime and MgOx slurry density;
lime softener performance (hardness and silica removal);
exchanger and steam generator fouling; and
pad steam quality.
We are also interested in studying novel sensor technology to help:
characterize ore bodies;
measure viscosity;
measure density; and
stream characterization.
In addition to the specific technology needs identified above, Canadian Natural is committed to working with stakeholders and collaborating on the development of any relevant technologies that support the advancement of the opportunities listed. If you have a relevant technology, please visit our Technology Portal to provide more details.