Community Investments
Investing in Local Communities
Canadian Natural is committed to investing in the communities where we live and work. Our teams work together with local stakeholders to understand priorities and support projects that directly impact their quality of life. We invest in local grassroots efforts that get to the heart of what communities care about, promoting long-term local economic growth and prosperity.
Our community investment is focused on supporting the following areas:
Health, safety and wellness – Supporting service providers with comprehensive programs that assist families and children, including hospitals and community outreach programs. This includes long-term commitments like our partnership with the Lloydminster Regional Health Foundation.
Education and training – Investing in local schools and universities to improve infrastructure and enhance programs.
Social and cultural events, and traditional practices – Supporting a broad variety of local events that bring communities together and help build resiliency.
For information on our community investment opportunities, please contact Community Investment.
Community Profiles
Canadian Natural believes business development within the areas where we operate leads to sustainable community development. We engage with local businesses and community leaders to identify and promote local and regional economic opportunities through the procurement of goods and services for our operations.
Canadian Natural's regional At a Glance publications highlight the work of our field offices and local community investments for each operating region in Western Canada. Each area is profiled below.
Heavy Oil North and Heavy Oil South
North Central Alberta
Northeast British Columbia
Northwest Alberta
Oil Sands Mining
Southern Alberta and Saskatchewan
Northeast Alberta Thermal
Employee Giving
We are proud of our many employees who donate time to assist with community projects.
Canadian Natural supports employees giving back in many ways, such as United Way and providing Company time.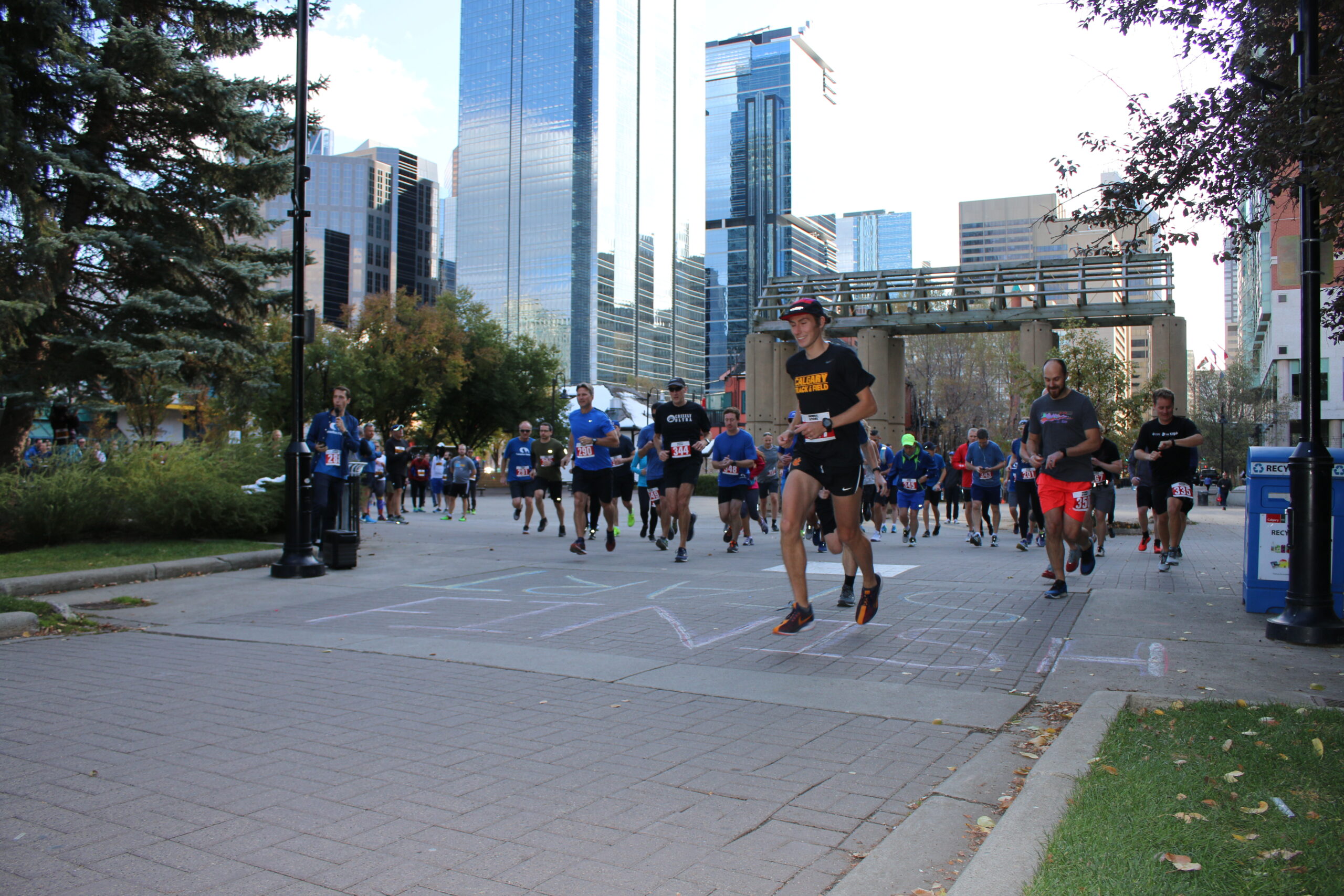 Community Leadership and Volunteerism
Employees across Canadian Natural take pride in supporting local communities.
Our employees show their leadership and generosity by volunteering their time and skills, and contributing to the areas where they live and work.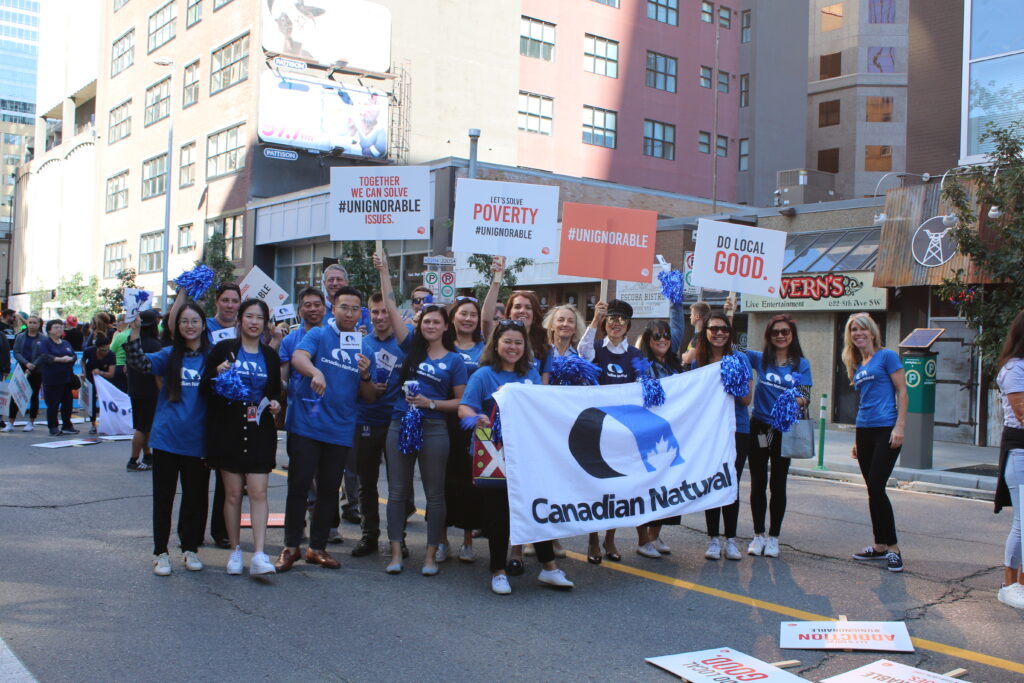 30+ Years Supporting United Way
We are extremely proud of the support and engagement we receive from our employees for United Way year after year. Their efforts have been recognized with a number of awards over our long history raising funds to support the communities where we live and work. Most recently, Canadian Natural was a recipient of the Quantam Leap Award, recognizing significant growth in funds raised from the previous year. Additional awards in past years have included the United Way's Partner Award and Gen Next Award.
Local Employee-led Programs
Our field-based employees live in the communities where they work and have a firsthand perspective on community needs. They connect with our donation programs in a personal way by contributing to and volunteering with several organizations. Their knowledge lies at the heart of our corporate giving.
Our staff regularly coordinate employee donations, fundraisers and volunteers to support a wide range of organizations identified in their communities. Personal contributions to the Field Matching Program in Canada and the Charitable Donation Committees in our International operations are matched by the Company.
Case Studies
Skills and Training Development
Canadian Natural supports a variety of career planning and training programs to help ensure social and economic prosperity for the future.
We support education and training programs in the communities where we operate, designed to train and enhance employability in industry, and to hire locally across all our operations. For example, to prepare the next generation, we offer summer/co-operative student opportunities as well as support for trades and apprenticeships.
Building Futures Scholarship Program
Canadian Natural's scholarship program contributes to the ongoing development of a qualified workforce for the future of our industry. Through the Building Futures Scholarship, we have awarded more than $1.2 million to over 1,300 qualified applicants since 2008.
To qualify for the scholarship, student applicants must be a child or dependent of a Canadian Natural employee and/or an Indigenous student from the communities near our operations.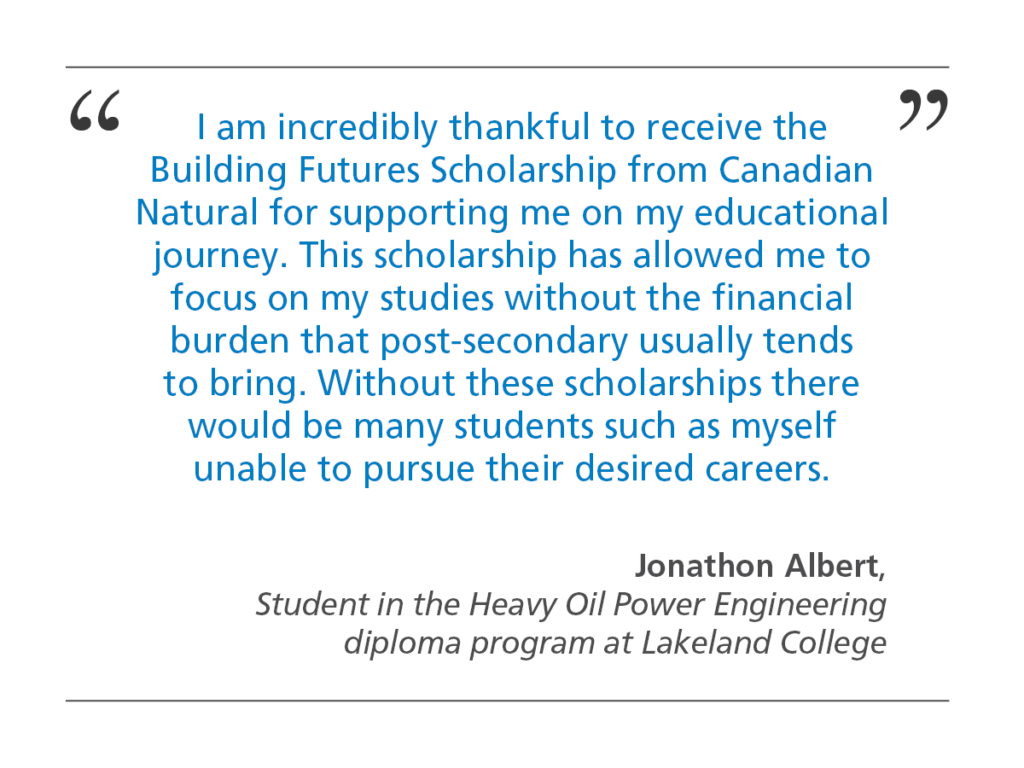 Northeast British Columbia (NEBC) Stay In School Program
Since 2003, we have also supported the NEBC Stay in School program that encourages Indigenous youth from Treaty 8 First Nations to complete their primary schooling. The students receive certificates and awards for academic achievement, attendance, athletics and cultural heritage.
Supporting Post-Secondary Programs
Investing in the development of future engineers is important to Canadian Natural in support of the industry's long-term growth and to help develop the innovative leaders of tomorrow. We invested $7 million towards the University of Calgary's Schulich School of Engineering, the single largest corporate donation in the history of the university. The 'Canadian Natural Resources Limited Engineering Complex' opened in 2016 and provides students a hub from which they can grow and develop new technology ideas.
We also support other undergraduate scholarship programs at the University of Calgary, Lakeland College (Vermillion Campus), Medicine Hat College, Robert Gordon University and University of Aberdeen, and universities in Côte D'Ivoire.
Economic Contributions
Oil and natural gas are key components in creating a robust economy.
Canada and the world need energy. Access to affordable, reliable, and abundant crude oil and natural gas unlocks human potential and raises quality of life. The United Nations (UN) relates general social and health outcomes directly to greater energy consumption.
In Canada, oil and natural gas is also a key component in creating a robust economy and maintaining and creating high value jobs, spending in goods and services, and revenues to governments that contribute to essential resources (health, safety and education). Canada's oil and natural gas industry is integral to providing the world a safe, secure and environmentally responsible supply of energy and helps ensure necessities of modern life.
Canadian Natural provides a significant proportion of Canada's crude oil and natural gas. With approximately 10,000 employees and operations in Canada, the United Kingdom and Offshore Africa, we take pride in delivering energy in a safe, effective, efficient and environmentally responsible way.