Student Opportunities
Kickstart your future with Canadian Natural
Welcome to Canadian Natural Resources Limited, where we strive to provide opportunities based on your abilities, helping you to contribute in a meaningful way and apply your academic experience to challenging and rewarding projects.
Apply to become a part of our team
Compensation and benefits
Recruitment Fraud Warning
It has come to our attention that in rare instances, candidates have received fraudulent employment offers via e-mail from unauthorized third parties posing as Canadian Natural.
Please be aware that Canadian Natural is not in any way affiliated, connected, or represented by any third party groups and their fraudulent offers. All legitimate Canadian Natural student job postings can be found here. Canadian Natural will never require any payment such as an application fee nor will we ever ask for credit card information from prospective candidates. In addition, Canadian Natural will never request personal information beyond what is required to ensure we have your proper name and mailing address. Candidates who do receive an employment offer from Canadian Natural will have participated in an extensive interview process directly with an HR representative from the company.
If you receive a fraudulent employment offer from an organization posing as Canadian Natural, please disregard immediately. Do not provide any personal information including credit card or bank account details.
Canadian Natural is a great place to start your career because they allow you to grow every day and try to get the best from yourself. They really care about your professional development.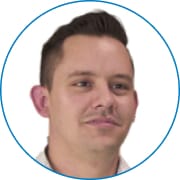 Investing in your future
Canadian Natural is one of Canada's largest independent oil and gas producers and we're just getting started. We are looking for talented and self-motivated individuals with a strong work ethic to join our team and contribute to our exciting and growing projects and operations.
Culture and relationships
We work together to foster a culture where students can ask questions, develop meaningful relationships, and learn from the diverse group of professionals around them. Our fast paced environment and entrepreneurial spirit is conducive to our 'work hard, play hard' mentality and ensures that students have an opportunity to build solid working relationships while also having the chance to partake in employee events.
There are a lot of new innovations, which is really exciting to be a part of. People really care about working together to achieve things – it feels like we are all working towards the same goals.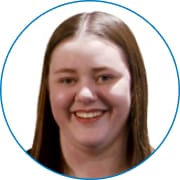 The mentorship opportunities at Canadian Natural have been really good for my development. My mentor helped me work towards a strong future and learn new things, making sure I get the most that I can out of my work team.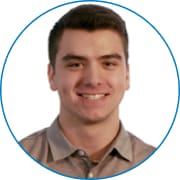 Development and advancement
Canadian Natural operates one of the largest Campus Recruitment programs in the country. Students hired on with us are made to feel a part of the team, gaining high level experience, knowledge, and training that introduce and prepare you for full-time employment. Many of our co-op students are successfully hired for permanent positions upon graduation. Our structured new grad developmental programs exemplify our mandate to develop and advance our people.
Challenges and rewards
We are looking for enthusiastic and motivated individuals who thrive in a results-oriented environment. Our mandate is to develop students by providing challenging projects that develop skills and expertise while also acknowledging your value adding contributions. For those who move on to new grad roles, you will share in company success through one of the most competitive total compensation and benefits package in the oil and
gas industry.
I never feel like a student at Canadian Natural, which has really helped me grow as a young professional.

What It's Like Working at Canadian Natural
Student Testimonials
Check out the testimonial videos below to see what our students are saying about working at Canadian Natural!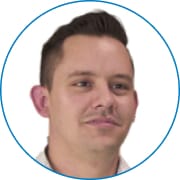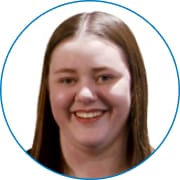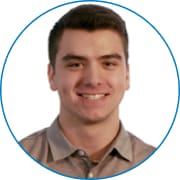 More on This Topic